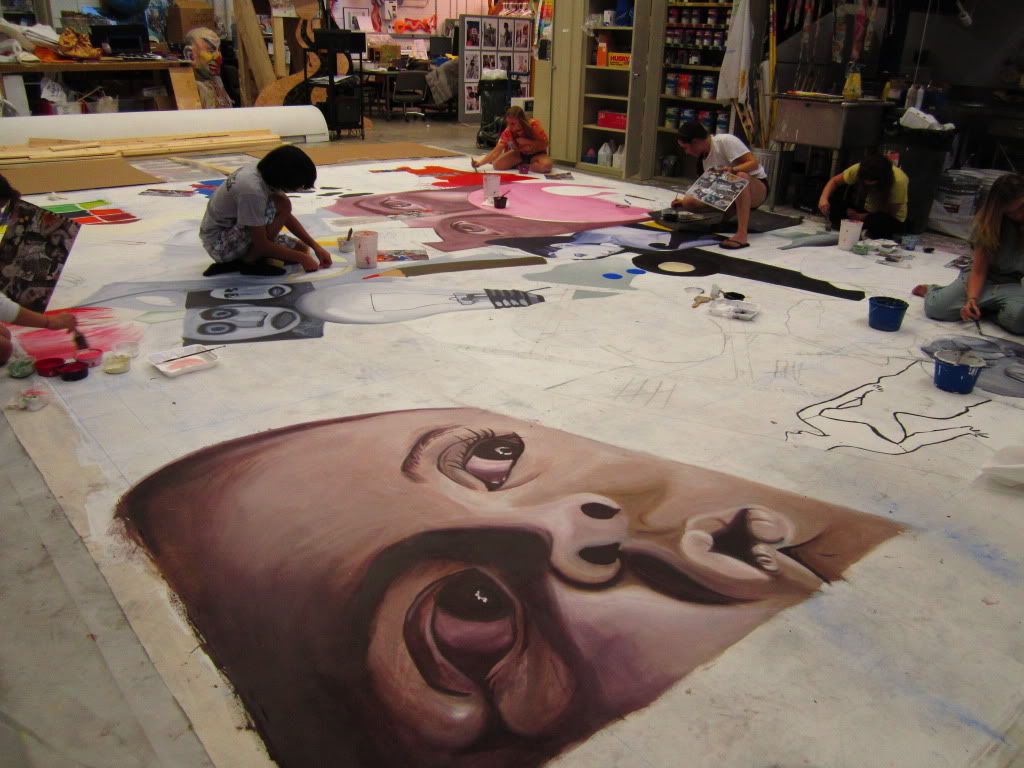 Students have been working on panel 3 for about a week now. So far, it is just as large and turning out just as nice as the first two. A lot of faces and humanness in this one. I think this is an end piece so some of the colors are more muted in this one compared to the last panel which I am assuming was the center. This one's not dull, but just has more neutral tones overall which is probably from all of the humanness I was talking about. There is still a lot of white space, though, so it's hard to say yet.
Next Friday, I believe, the mural will be installed. Thanks to my unlucky finals schedule (last one isn't until the 20th...so late!) I will be around to see it. I still haven't gotten around to taking a picture of Palmer Commons where it will be installed. Maybe I will this weekend to make use of my new camera (my Black Friday splurge which I am loving so far).
Also, it's Tashina's birthday today (and also Britney Spears's -- I heard that on the radio) so make sure to pay special attention to Tashina's work including her huge baby face in the far corner as well as listen to some Britney Spears for old time's sake.
-Dora